Founded in 1984, Nu Skin manufactures more than 200 premium-quality personal care products and nutritional supplements. It operates in 50+ countries around the world and has spent more than 1.5 billion (yes, billion!) dollars on research and development.
I chose to partner with Nu Skin over a decade ago because their products are second-to-none. I have a strong science background so it's important to me that products I align myself with are thoroughly researched and backed by science – which is what you get with Nu Skin.
Whether you're looking for more energy, better sleep, fat loss, improved immunity, and/or increased beauty on the outside (hello, beautiful white teeth and glowing skin and hair), Nu Skin's second-to-none line of products can help you get there.
Some of my personal favourites – and best sellers among customers – include our peroxide and bleach free whitening toothpaste, complete multivitamin/multimineral packs, and the world's first fully customized, genetically-based skin care system.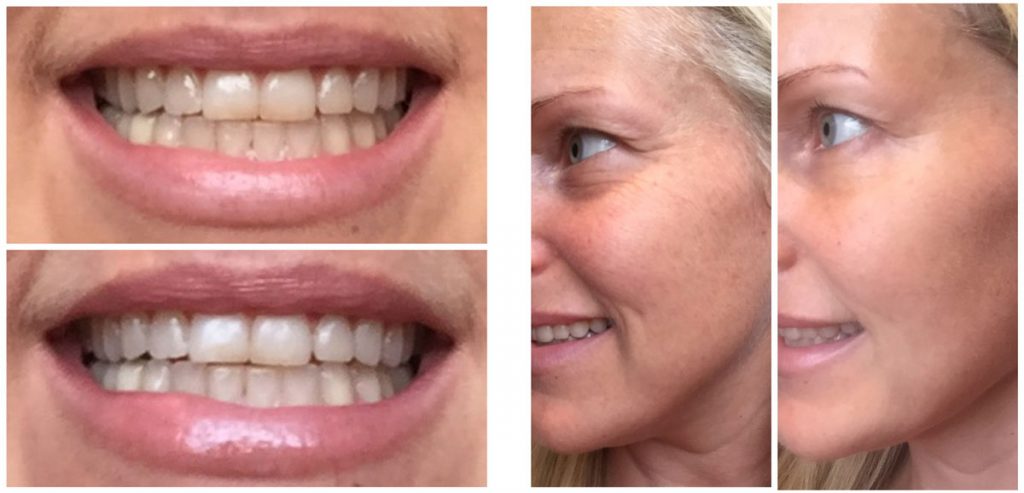 Before and after!
To see more of my – and some of my customers' – results with these products, join my VIP Facebook group, or follow along on Instagram!
If you are serious about your health, you can book me for a scan session where I will MEASURE your antioxidant levels, using a unique device that I lease from Nu Skin.  This will give a very good indication of your overall health status (and whether or not your supplements are being absorbed).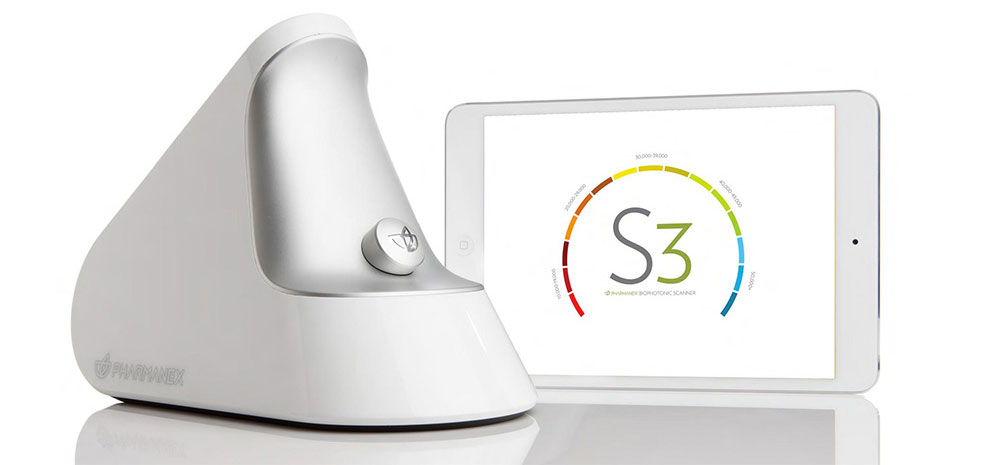 The patented Pharmanex BioPhotonic Scanner is a cutting edge testing tool that non-invasively measures carotenoid levels in living tissue, providing an immediate indication of a person's overall antioxidant levels. Everyone can instantly know their own antioxidant status.
This empowers individuals to make improvements to their diet and lifestyle, and helps them make an informed decision on which supplements are properly formulated to impact their antioxidant health.
Click here to book your scan with me.
Nu Skin stands behind its products so strongly that it offers a 100%, no-questions-asked 30-day money back guarantee (yup, even if you've used most – or all – of your product).
Products can be purchased through my distributor site, nuwellnessleadershipacademy.mynuskin.com, either as a one-time order or on a recurring basis. I'd also be happy to provide you with a product consultation, during which I can recommend products that will help you achieve your unique goals. Please contact me today to book yours.
If you're interested in the exciting business opportunity that Nu Skin offers, click here.